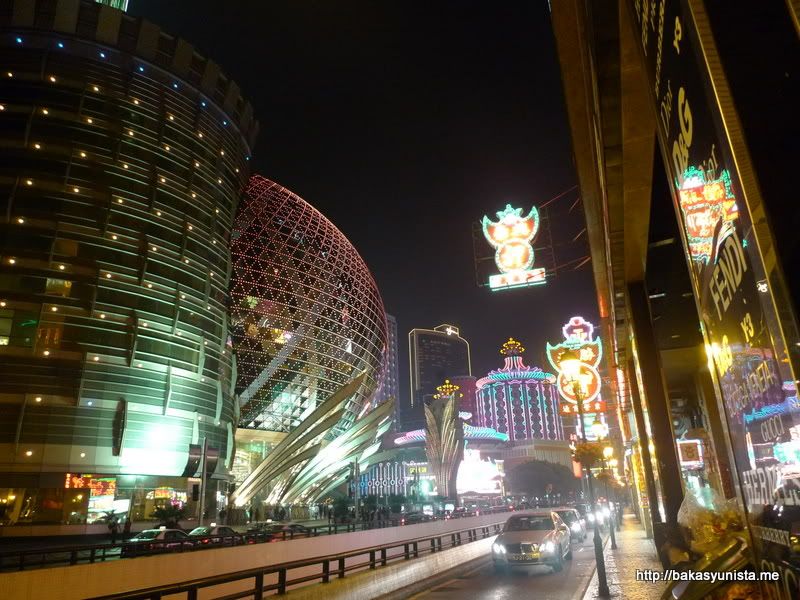 Having arrived at 9pm in Macau, and scheduled to leave after lunch the next day, we knew we only had limited time. So after having placed our bags, we decided that we would try to see some sights during the night. Our target: to watch Wynn's free shows. And so, at 10pm, we asked the front desk on directions to go to Lisboa or Wynn. He just said left then right at the first street.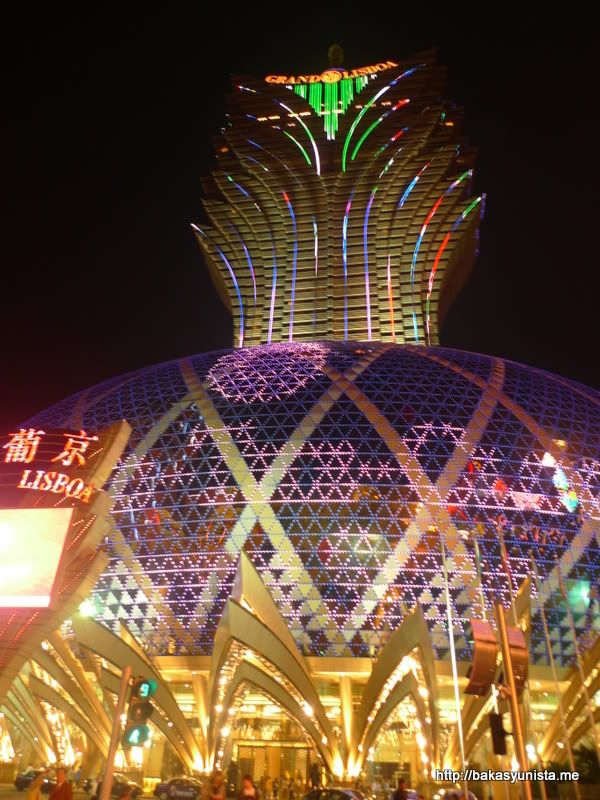 There were some casinos that we could see as we were walking towards Wynn. However, our targets were in sight. Lisboa was an odd shaped building. And Wynn was where the free shows were. I saw another money changer and decided to change my money to the local currency, Macau Pataca (MOP). It was the biggest mistake as I never needed to spend MOP afterwards, and it was not accepted in Hong Kong. Should have changed to HKD instead where it was accepted anywhere even in Macau.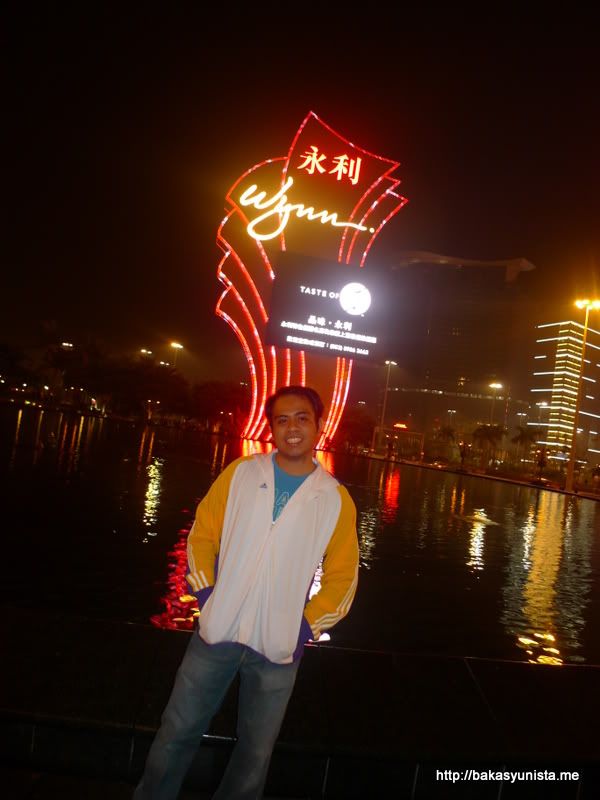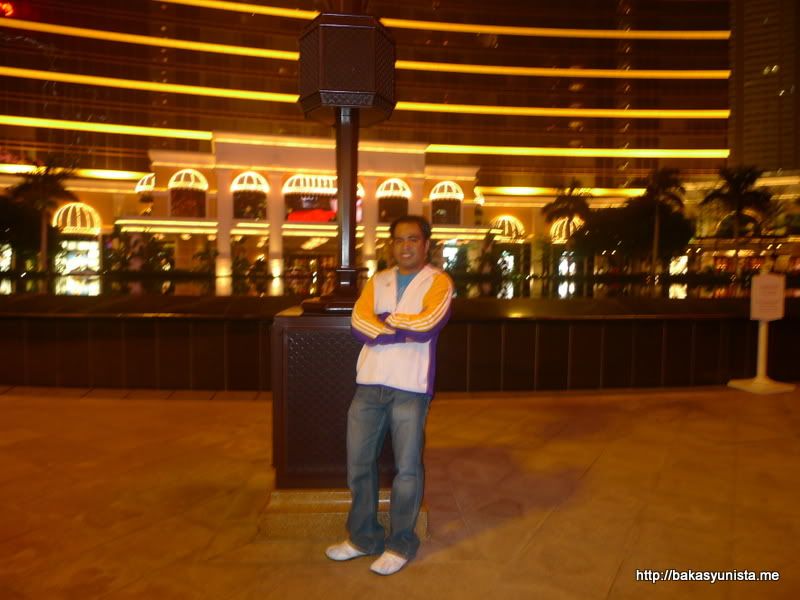 We just went straight, following people and entering an underpass. From there, we saw the fountain already, so we got excited. But when we reached Wynn, it has already ended. We decided to wait and took the time to take pictures of the surrounding areas.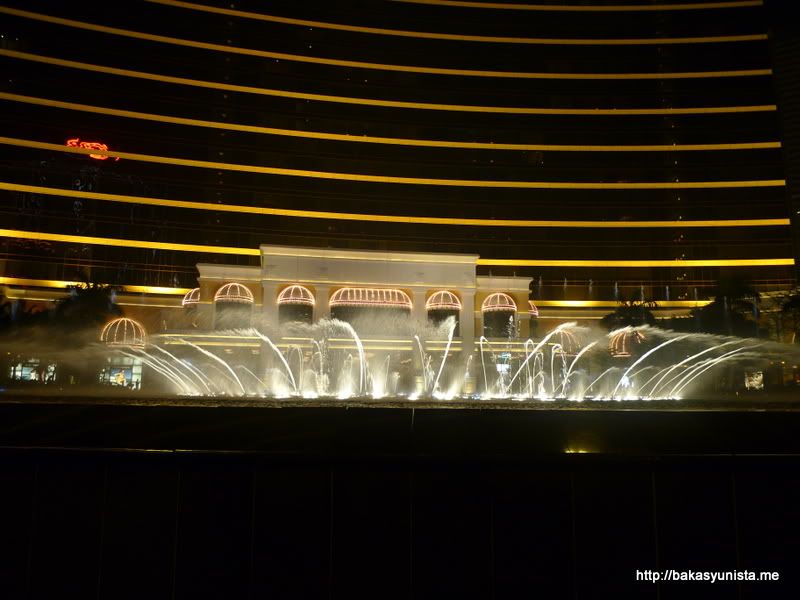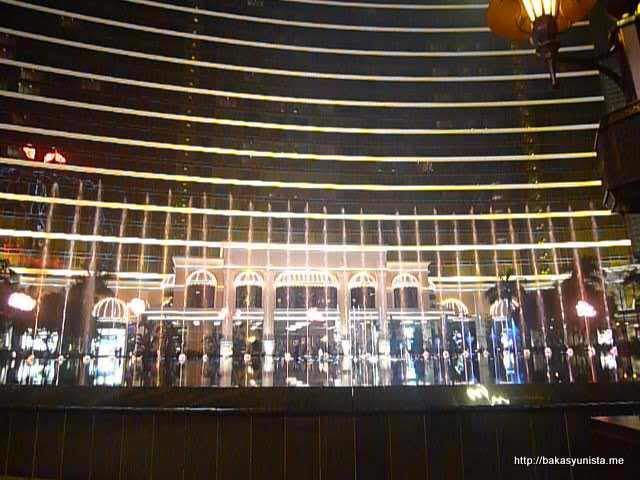 Then finally, it started. It was nice and beautiful. It was smaller than the Bellagio version which I absolutely loved. But this one is a little different in that it had fire. Overall, it was beautiful – and I started to miss Las Vegas.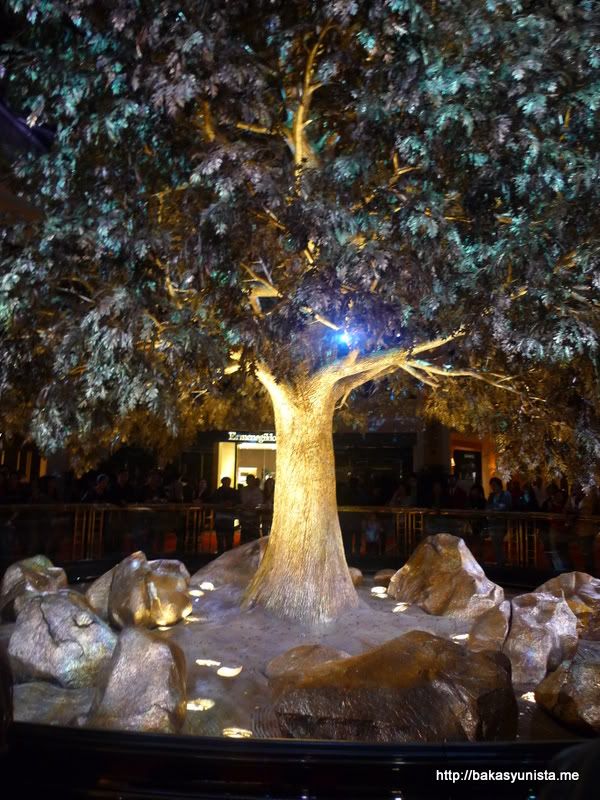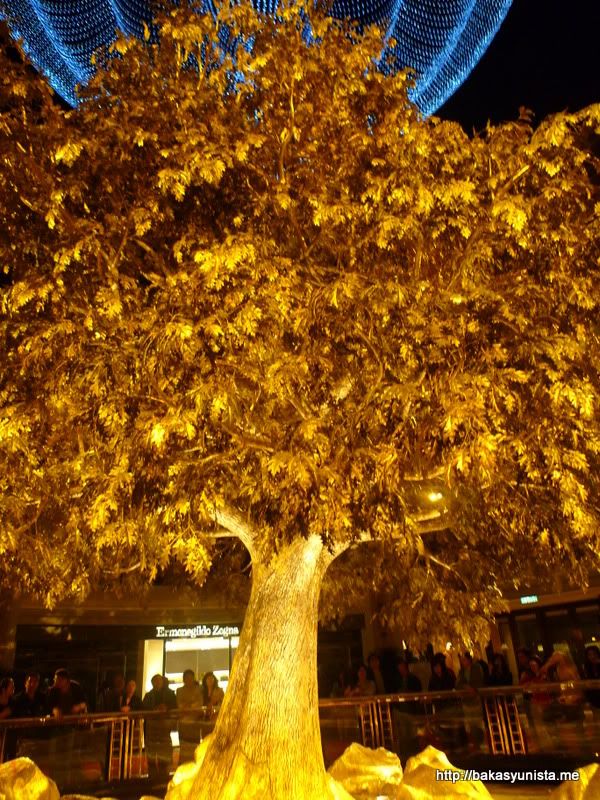 When the show ended, we then proceeded to inside the Wynn. We didn't know where to go – all we saw were high-end boutiques. I guess roaming around caught the attention of one employee – asking us where we wanted to go. He too was Pinoy – and we told him we wanted to see the other free shows. He mentioned that one was under maintenance but he led us to the other show. It didn't seem like a show as people were just roaming around, but in a few minutes, lights changed and so we saw the Tree of Prosperity Show. It was nice, moving ceilings and floors and the whole show was fantastic. My parents liked it so much, that they mentioned that our vacation was already worth it.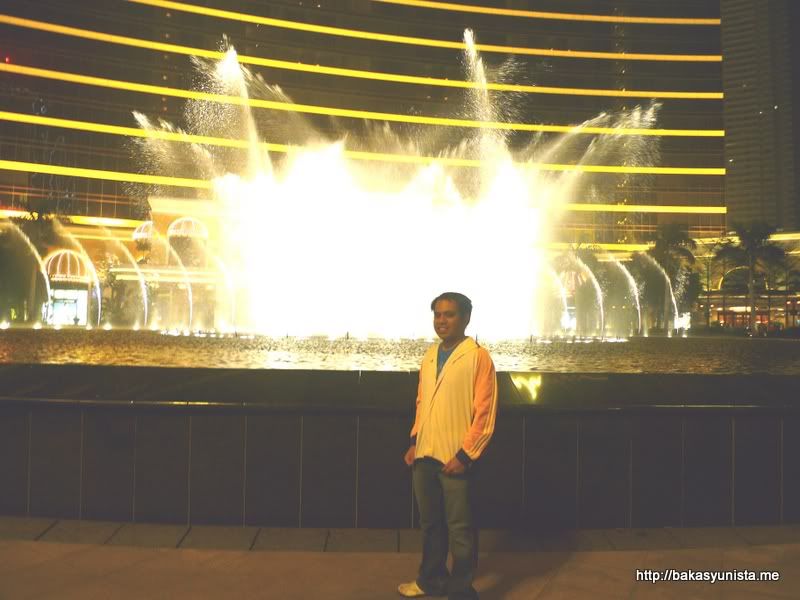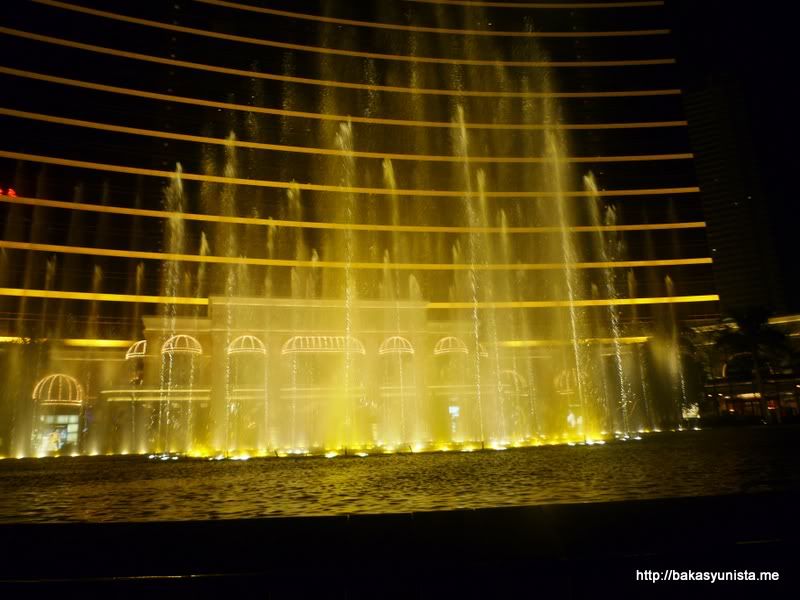 When it ended, we took some more pictures at the Ferrari store and the prosperity show which we were able to see again. We tried to find a place to eat, mcdonalds was already closed at past midnight and didn't want to experiment on local cuisine so we decided to just eat the food we brought. We then called it a day as we still have to wake up early the next day.