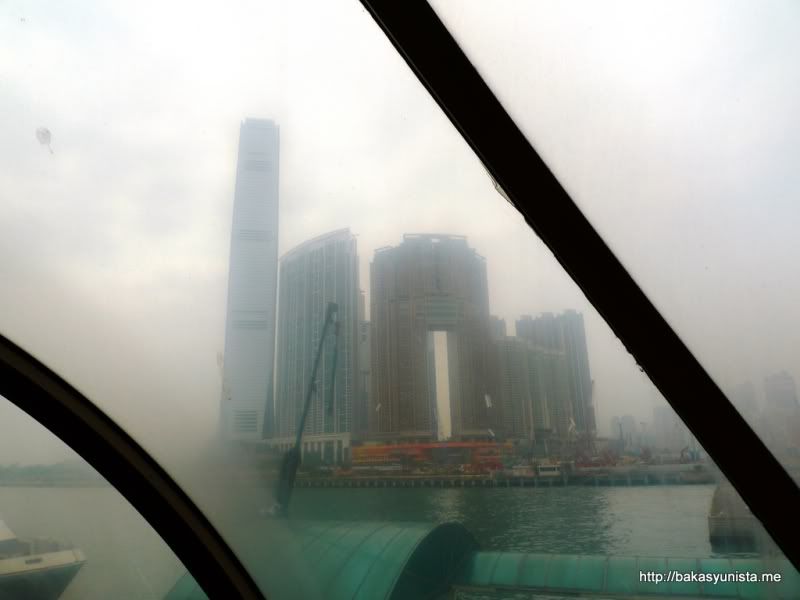 We finally arrived in Hong Kong. It was a short uneventful trip from Macau, a total of around an hour. We rested in the hotel (W Hong Kong, which has its own post) for quite a bit before we decided to continue on with the day. The day was still young, and there was still so much to do. After getting tips from the concierge, in what she described as the scenic and a must for tourists we were headed to the Peak.
We took the hotel van to near the star ferry terminal. After crossing the street, I saw another landmark, the Clock Tower then proceeded to the ferry. We didn't know there was a higher and lower section, but took what we saw first- the higher section. It was a short enough ride to the central terminal of the main Hong Kong Island. We then proceeded to line up for bus 15C which should bring us to the Hong Kong Peak Tram section. It was a long line, and it seemed to intertwine with the other bus' line. And my fear was correct, it was the wrong line because it was for bus 15 which ends at the peak itself. Not wanting to line up again, we boarded that bus.Our misfortune with the bus didn't end there. We didn't have the exact amount for the bus. We were short on the exact amount by a few dollars, but we also had a big denomination - and the sign clearly said - no change. Good thing the bus driver said it was ok if we were a few dollars short. We sat down separately on the available seats in what felt like a very long journey.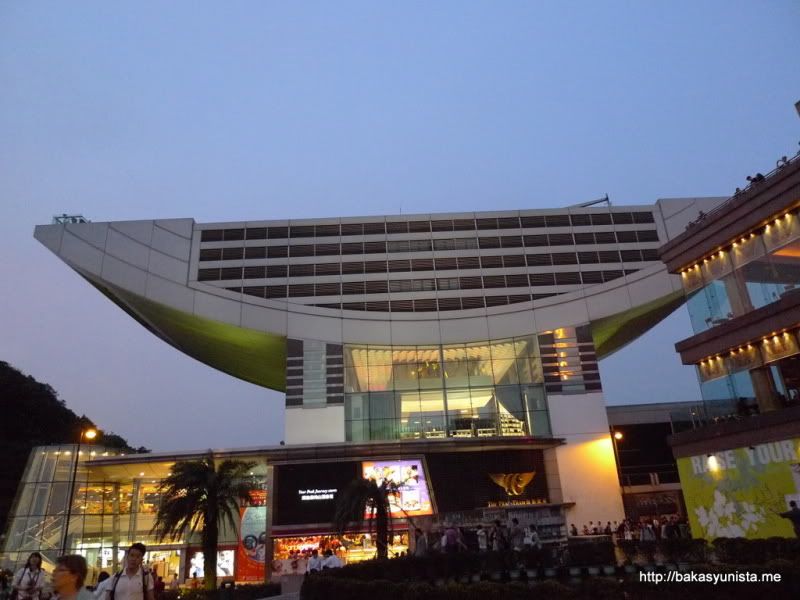 We were unsure if it was the right stop for the Peak - but a lot of people were going down, so we did as well. We then proceeded to the Peak Sky Terrace, which as advertised gives you a 360 view of hong kong. It was beautiful and since I'm fond of heights, I liked the view. However, my dad was acrophobic, that we had to cut short our time there. We then proceeded to eat at a fastfood since we were very hungry.
We tried to catch the symphony of lights from the Avenue of stars. That meant we had to cross back to the Kowloon side. However, we didn't make it, but just enjoyed the Avenue of Stars.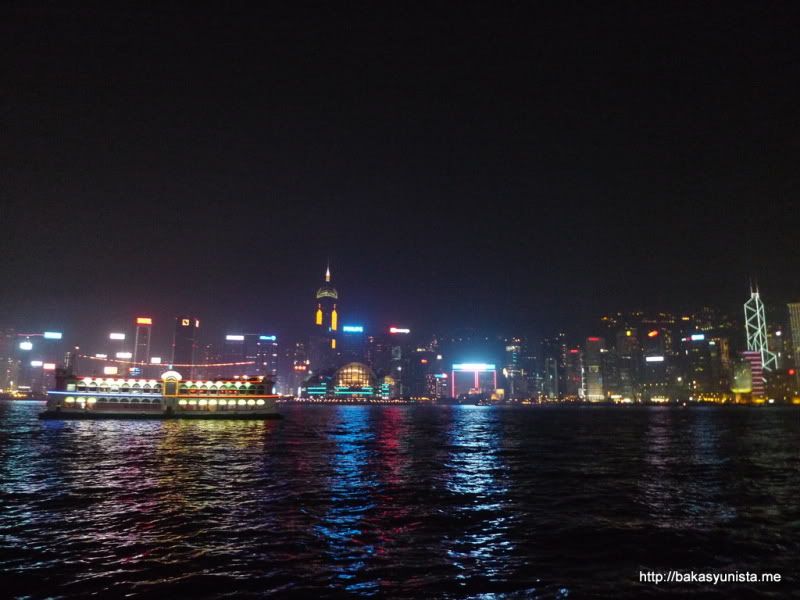 Afterwards, we decided it was time to leave. The next day, we plan on waking up late and going to Disneyland! We were confused on how to go back to the hotel but we walked - and it took us a lot of time!